[su_youtube_advanced url="//www.youtube.com/embed/5dl8ACcAIR0″ autohide="no" https="yes" class="item-youtube"]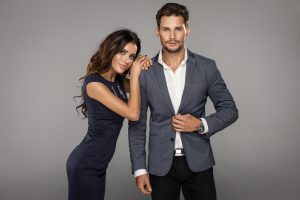 What the true definition of an alpha male is, how to become an alpha male and why it is the natural effortless state of all men. Why not being comfortable being an alpha male who is centered in his masculinity and purpose, will cause your life to be full of unnecessary drama, challenges, imbalance and struggle in your intimate relationships, career, finances, health, friendships and overall sense of well being and happiness.
In this video coaching newsletter I discuss three different emails from three different viewers. Two of them are struggling to focus on their mission and purpose in life. One of them procrastinates and has some unhealthy addictions that he is using to escape from his problems instead of focusing on what's really important to make things happen and take his life and relationship to the next level. Two of them are having different levels of unnecessary relationship drama and are suffering from a lack of focus and a good plan to follow. One of the emails is from a viewer who is doing really well staying in his masculine and his woman is being totally in her feminine, being vulnerable and comfortable letting him take the lead in the relationship.
[su_signature]
"In order for a man to become an alpha male, he must have a strong and unbending sense of self, and be strongly rooted in a clear vision, purpose and mission for his life. The more adrift a man is without goals, ambition, focus or an emotionally compelling vision for his life, the more he will struggle in his intimate relationships, with money, health, friendships, addictions, bad habits, procrastination and trying to attain and maintain inner peace, happiness and fulfillment." ~ Coach Corey Wayne