[su_youtube_advanced url="//www.youtube.com/embed/sWnuM90to4w" autohide="no" https="yes" class="item-youtube"]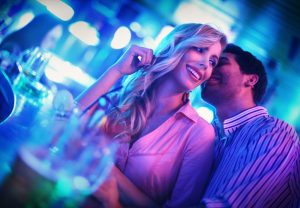 How to get your girlfriend or a woman you are dating to permanently friend-zone or reject their ex's and any other guy who is trying to steal her from you. How to eliminate all competition for your woman so she only wants to be with you and permanently blows off all other men.
In this video coaching newsletter I discuss a success story from a Skype coaching client of mine. We had a Skype session about a month ago. His girlfriend was cold, distant and her ex-boyfriend was trying to get her back. After our Skype session, he applied the things we discussed. She started to do 100% of the calling, texting and pursuing and willingly want to spend all of her time with him. The ex-boyfriend is now totally out of the picture. He describes the specific things he did and said to turn things around.
[su_signature]
"Women are most attracted to men who exhibit the alpha male qualities of leadership, charm, humor, honor, playfulness, masculinity, ambition, certainty and a general non-compromising relentless approach to achieving their mission, purpose and dreams. Men who are cocky and charming go for what they want without fear or compromise. Why? Because they know what they want, why they want it, they expect to get it and are therefore, unwilling to settle for anything that is mediocre, 2nd best or undesirable in their lives. To alpha males, settling is for pussies and people who are too weak to follow their own dreams and goals." ~ Coach Corey Wayne